Dr. Fredrick Nester, DDS, MS
Born and raised in Flint, MI, Dr. Nester completed his pre-doctoral studies at Wayne State University in Detroit, MI. Dr. Nester earned his dental degree at the University of Michigan school of Dentistry in 1976. Dr. Nester served our great country in the dental service while enlisted in the United States Air Force. Returning to the University of Michigan, Dr. Nester earned his Master's Degree in Prosthodontics. Dr. Nester moved to Arizona in 1981 where he has been able to utilize his beyond valuable skills in private practice. Dr. Nester's knowledge and interest in implant dentistry sets him apart from other's with his ability to create casts and molds right in his lab located in the back of the Premier office. It is easy to identify the passion Dr. Nester has for what he does when he explains the procedures offered by Premier. Specializing in Restorative and Implant Dentistry, Dr. Nester is a proud member of the Academy of Osseointegration.
---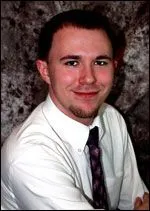 Jesse
"Imagination is more important than knowledge" - Albert Einstein
Jesse offers a commitment to making sure the patient leaves happy with not only the results of their procedure, but the high-level of care they received. Jesse joined the practice in December 2011 as an a dental assistant intern, and has since become the office manager as of October 2015. Jesse graduated from Altrain Dental Assisting Academy with certification in Dental Radiology and Coronal Polish. As a native of Phoenix, AZ; Jesse has an extreme passion to service his community. When Jesse is not dedicating his time as a valuable Premier team member he is either playing basketball or spending time with his beloved cat, Pookie.